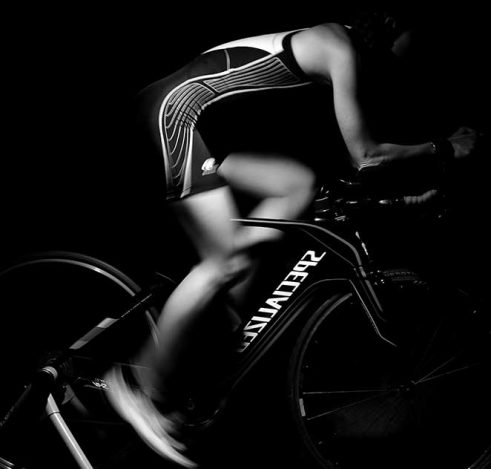 DYNALEN® FIBER
Textile materials are present in many forms and varieties everyday in the modern man life.
They are found in various fields with many different functions.
R&D in the technical for sports and leisure
The Sports and Leisure sector is generating a great craze for new so-called "functional" materials, textiles are everywhere to reinforce the sensations of comfort, performance and safety. It is one of the 5 technical textile development sectors in the world.
Starting from a set of specifications that took into consideration all the expectations of high-level athletes for technical sportswear, whatever the sports discipline, a list of necessary and targeted functions has been studied to functionalize the fibers, to make them efficient and sustainable over time.
Ain Fibres carried out R & D for two years, which resulted in the marketing of a polyolefin fiber under the brand name Dynalen® Fiber.
Our partnership with Sanitized® allows us to offer antibacterial and anti-odor treated products that are tested, highly effective and durable.
The active agents used, integrated into the chemically inert polymer, are effective on a wide range of microbes, bacteria, for applications such as :
sportswear technical clothing (second skin, shorts, socks …),
prevention, the spread of nosocomial infections in health establishments (medical technical fabrics: smocks, bedding, burned clothes …)
LE SPORT ET L'INNOVATION SONT INTIMEMENT LIÉS
This fiber in continuous filament, textured by friction or by air offers the following particular characteristics:
lightness, fineness and softness of the fiber
hypo allergenic, chemically inert
hydrophobic, promotes fast drying, high evaporation factor
antifriction (avoids blisters, friction, overheating …)
high Insulation factor (equivalent to wool), thermal regulation, balance between the sensations of hot and cold
permanent antibacterial properties, no more bad odors due to perspiration
wash fastness, color stability
requires few detergents, less water consumption
wash and wear
This was possible thanks to rigorous monitoring of the entire production chain, starting with the preparation of polymers, compounds, additives and pigments upstream of the hot-spinning operation.
Downstream of the chain, the thermal stabilization parameters were set in partnership with finishing companies to heatset the knitted or woven fabrics.
Ain Fibres, now offers Dynalen® Fiber treated Anti-Odor Sanitized®, available in many colors, giving a very high quality finished product, to customers in increasing their demand for comfort and performance sportswear.
On the other hand our technology does not require any operations of priming, conventional dyeing, on bleaching.
Our multifunctional, additive and mass dyed technical fibers are ready for the knitting operation of ultra-light fabrics with a velvety appearance and feel.
Eco-design fibers
Our technical fibers, totally recyclable, for Sport and Leisure textiles are economically and ecologically very relevant compared to other fibers from synthetics, animals or plants origin.
These multifunctionalized technical textile fibers represent a real societal value by saving energy, by allowing a minimal environmental impact thanks to an optimized and flexible extrusion hot spinning process.
Ain Fibres is fully committed to this civic approach to sustainable development and offers you complete support for the realization of your projects. Contact-us !